About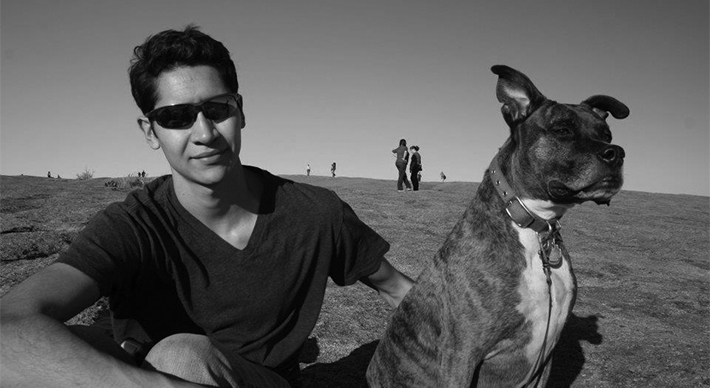 Hi. I'm Michael James Morales.
I grew up in San Antonio, Texas and obtained my first introduction to the world of graphic design and 3D animation while in high school. This ultimately fostered my decision to pursue and earn a design degree in college.
For seven years I've challenged myself to search, explore and craft visual solutions for a wide range of clients. A visual communicator first and a designer second, I strive to be better and smarter than yesterday.
I am curious about the world and seek knowledge, truth and imagination. This translates into my work as I approach design problems from more than a purely aesthetic point of view. I am always cognizant of the message, tone or feeling I am trying to communicate, and I enjoy solving problems by creating a balance of logic and beauty. So yes, I am a problem solver, I am a visual communicator and I am a designer.
When I'm not designing…
I am truthfully amazed by so many subjects, people and places and believe learning/experiencing as much as I can about everything greatly enhances who I am as a human being and designer. Therefore, I take time to enjoy literature, museums, running, hiking, travel, "urban explorations" with my cameras in tow, cinema, documentaries, doodling, science (which I love by the way), cooking, my Pitbull-Boxer "Akira", antique stores, music…I think you get the idea.
To sum everything up, I am a passionate, hardworking individual who sees beauty in the world and understands the role that good design plays.
Thank you for reading.